Raindart Computing
Reliable Internet services for everyone
High Availability Web Servers
Helping Your Business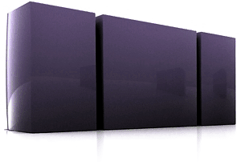 Raindart Servers, If you are a home or business user and want access to a powerfull server without the cost of ownership,we will have the ideal solution for you.
We will set up your own unique personalised computer on our server system. You can then log on from any PC at any location at any time. You can even log on from a smart phone. Just load the 'app' and you can control your server from the beach. By logging on from your location you use the remote system just as if it were right there with you. We will take care of all maintenance and regular backups. There is almost no limits to the processes and programs you can load and run on your remote system.
On our servers we can offer most main-stream operating systems, This includes older legacy systems such as Windows 98 if that is what you want, you make the choice.
Low Cost
With our basic package, that includes our full management service, starting at around £30 per month you will save the major costs of buying and running your own server.
Raindart Computing does not expect you have any knowledge or expertees of remote servers or how to set them up. This why we offer a fully managed service. We can provide various levels of help and service depending on your requirements. The servers we use are our own in house servers. This means we can taylor custom packages to your exact needs and budget.