Raindart Computing
Reliable Internet services for everyone
Redundant eMail Servers
Helping Your Business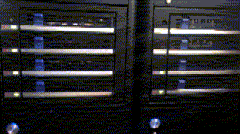 Raindart email backup, There are going to be occasions when your email server is off line. During this time any emails sent to your server will bounce to the sender. Rather than have this happen and adversly affect your business, our servers can step in and collect your incoming mail.
As soon as your server is back on line, all collected emails will be forwarded to your server.
The service is fully automatic and requires you to take no action once this service is set up and running.
Costs for this service start at just £35 per year, based on up to 5 Domains and 10K emails.
Never lose that vital email again
This service is separate to our standard email service. Users of the standard service will not require this as it is already provided as part of that service.