Raindart Computing
Reliable Internet services for everyone
Reliable and Fast Servers
Servers monitored 24 hours a day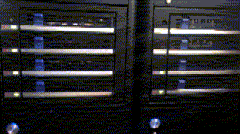 Raindart Computing has been providing IT services to industry and consumers since 1999.
We offer a friendly, personal service at an economical price.
We try and offer the best customer service posible with a simple no small print service. Our engineers are on hand twenty four hours a day to help you.
If you are a small business, private club or an enthusiastic home user looking to have some form of web presence we are here to help. From a simple Website to full commercial operation we can provide all the services you would need.
On our website pages you will see many different services listed. We do not expect you to have the expertees to set any of the services up on your own. We will set everything up for you to your exact requirements.
Thanks for visiting and we look forward to helping you.
Company Information
Raindart Computing Ltd was incorporated in 1999 with company number 3724480.
We are registered for VAT Our VAT number is GB859799628.
Managing Director - Dr Nigel Couch for all sales enquiries
Technical Director - Mr Alan Ruffell for all technical enquiries
Web Site Designer - Expert in Dreamweaver and search engine ranking improvment
Hardware Design Engineer - Expert in all types of electronic design
Database Engineer - Our database engineers are conversent in SQL and multiple database formats.
Network Engineers - Design and maintain our Hyper-v based server farms
CAD Engineer - PCB layout design engineer. Expert in PADS and Orcad
Firmware Engineers - Design the firmwre for our field based equipment
Software Engineer - Designs our PC based customer and internal software