Raindart Computing
Reliable Internet services for everyone
Reliable and Fast Servers
Servers monitored 24 hours a day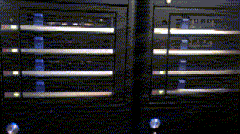 Tripple Redundant Servers, all our servers are monitored 24 hours a day. Should any server fail all it's services are taken over by another server at a different geographical location. All our server centres are monitored 24 hours a day and are protected with full redundant power supplies from UPS and generators.
Raindart Computing Ltd, We have invested in first class technology so you don't have to.
Fully Managed Services
All our IT services are fully managed by our dedicated staff. You do not need any expertees or knowledge to get you services up and running. We will do everything for you.

Live track your vehicle fleet
With a Qtrail system you can 'live track' and get full reports on your vehicle fleet. You can increase the efficiency of your fleet between 10% & 20%.

Free domain with any IT package
We will supply and register a domain name of your choice when you purchase any of our services that require a domain name.